7 Things to Do Before Your Pet's Flight
It's almost time to fly! Before you board here are a few things you need to do to ensure a smooth check-in process for you and your pet's flight.
1. Measure your pet
Airline staff will check to ensure your pet can stand, sit up, lie down in a natural position and turn around comfortably inside its travel crate. Your pet will not be allowed to fly if it is too big for its crate. For more information, check with your airline. For example, Delta provides detailed information on how to measure your pet to ensure it fits inside a CarePod.
2. Visit your vet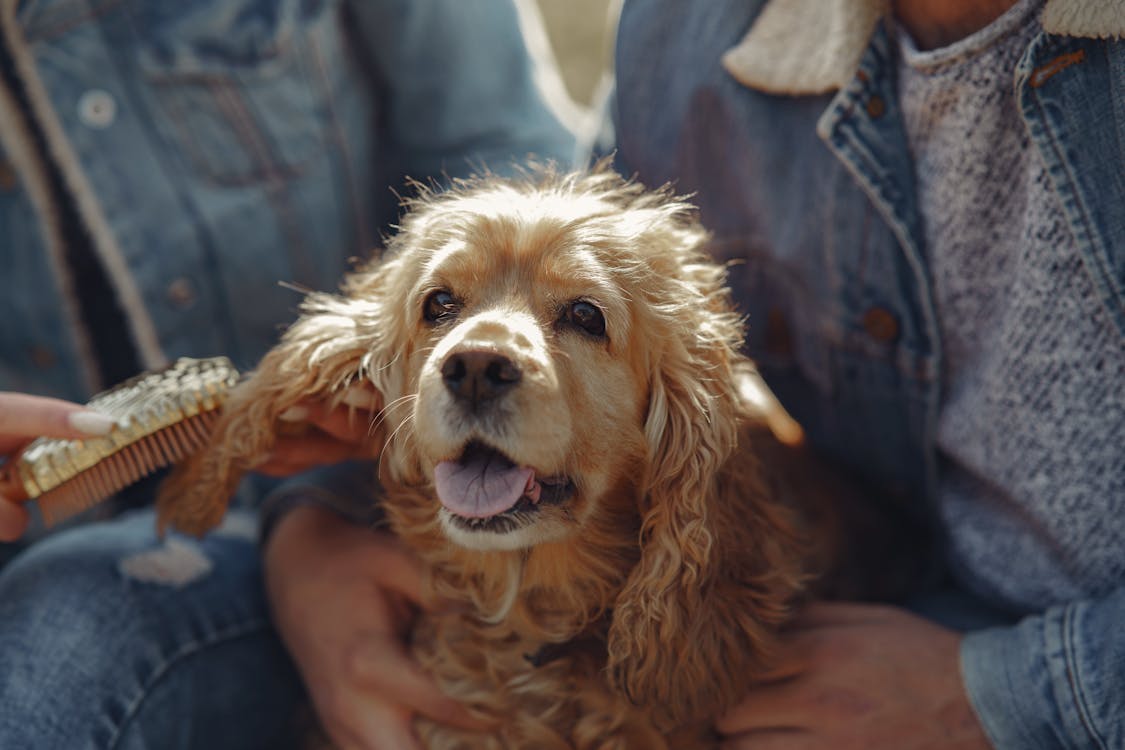 Your pet will need a health certificate to travel. You'll need to visit your veterinarian so they can do a comprehensive exam of your pet before their trip.
In order to meet United States Department of Agriculture (USDA) requirements, health certificates must be issued and signed by a licensed veterinarian who examines your pet within 10 days of travel for both outbound and return flights. If your return flight is more than 10 days after their health certificate was issued, you'll need to get a new exam and health certificate for the return flight.
If the forecasted temperature is between 20°F (-6°C) and 45°F (7°C) during any point in time of your pet's journey from departure to arrival, a certificate of acclimation will also be required from your veterinarian. While you're already at the vet for your health certificate, don't forget to also ask for a Certificate of Acclimation if you're travelling somewhere cold.
3. Train your dog to stay in a carrier
To help your pet understand the process of travelling in a carrier, it's important to get your pet adjusted to staying inside a pet carrier or training crate. This type of training is typically referred to as crate training and will help your pet understand the carrier is a safe and secure area that they will temporarily stay in.
At least two or three weeks before your trip, get your pet comfortable in a wire or sleeping crate. The American Kennel Club states that, "For thousands of years, dogs in the wild have sought out small 'dens,' where they can feel safe and sheltered while resting, caring for puppies, or recovering from an injury or illness. Giving your puppy his own personal bedroom can help him feel more secure." Veterinarians and breeders also recommend using crate training to reduce stress during the trip, as your pet will have learned to be more comfortable and secure in a crate environment.
Here are some additional resources from The Humane Society on how to create your pet's crate training plan and some information from Best Friend on why crate training is beneficial for your pet.
4. Give your pet a snack
The USDA requires that you offer your pet food and water within four hours of being transferred to the care of a transportation service. We recommend feeding your pet a light meal or snack around four hours before they checked in for their flight. Please do not feed your pet within two hours prior of departure time, since a full stomach can make your pet uncomfortable and lead to stomach bloating, vomiting and other conditions.
5. Exercise your pet
You should also exercise your pet before leaving for the airport. Carry a leash with you so you'll be able to walk your pet right before checking in and after you've picked up your pet.
6. Time for a pee-break
An hour prior to check-in we strongly recommend taking a pee break. This will make your pet more comfortable for their flight and help prevent any accidents. Everyone needs a bathroom break!
7. Check where to drop off your pet
This is important! The pet drop off location is typically located in a separate terminal or building from the passenger terminal. The distance between pet check in counter and passenger terminals may require you to travel by car. Depending on the city and airport, this can be potentially a 15 to 30-minute drive if the pet drop off location is in a different area of the airport.
Pet drop-off locations also vary by airport, so please double check with the airline before heading to the airport.
---
The CarePod blog is devoted to improving air travel for pets. We believe pets are family and safety comes first. If you want to learn more about us, check out flycarepod.com or on Instagram.
Book Your Trip
Find a flight by using Skyscanner or Kayak. These are our favorite search engines because they search multiple airlines and websites to give you the best price.
Book Your Accommodation
You can book a pet friendly hotel with PetsWelcome. AirBNB is another great resource to find pet friendly accommodation, just remember to double-check the listing allows your furry family member to stay.
Don't Forget Insurance
Pet insurance will protect your pet when they travel. We recommend Nationwide or Pet Care.
Tips For When You Get There
Find a dog walker at Wag! or a pet sitter at pet sitter at Rover.